Another webinar by Academia online YIGF Poland!
17 May 2021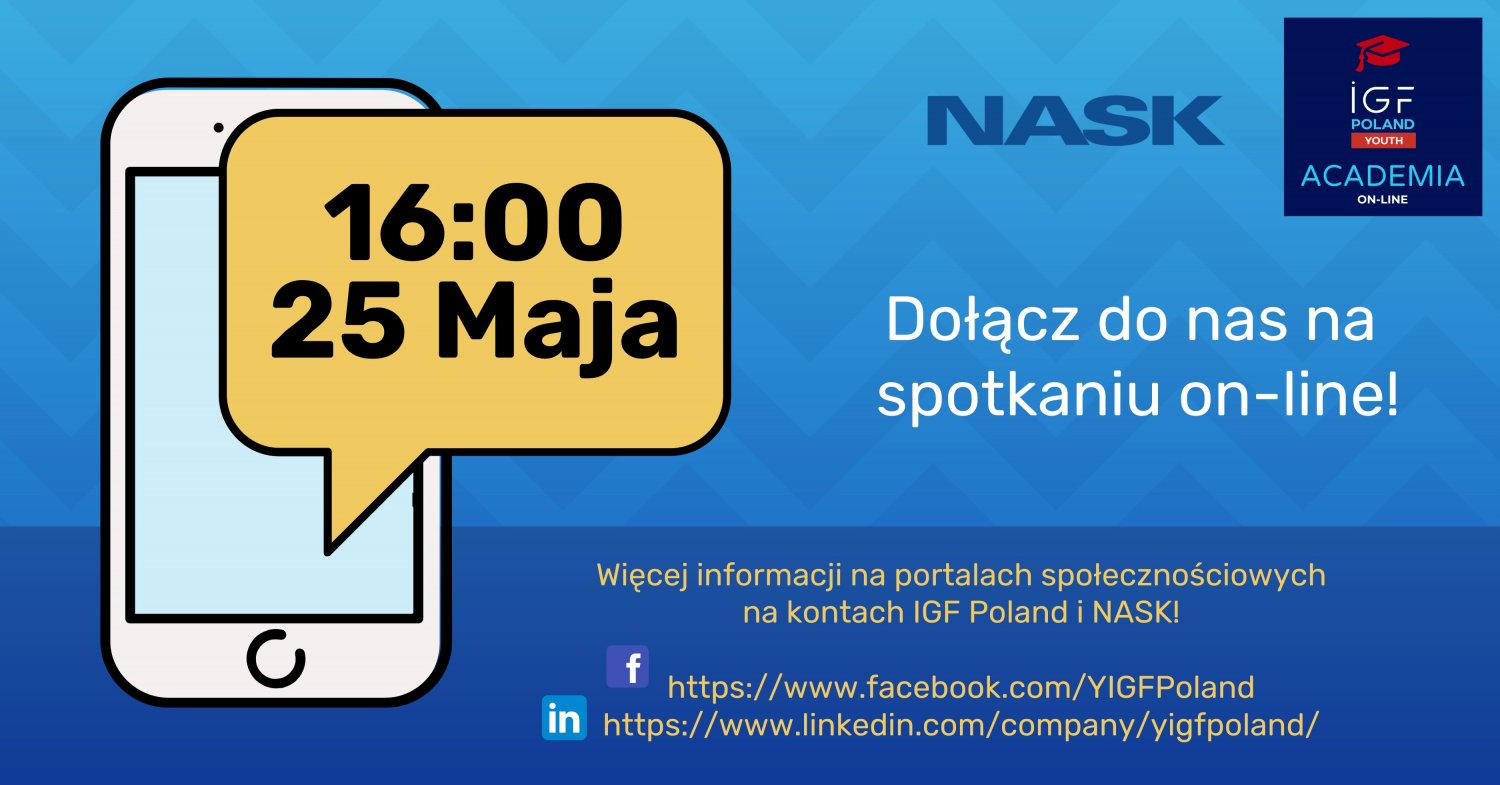 On May 25 at 4:00 pm, Youth IGF Poland, in cooperation with the National Research Institute NASK, is pleased to invite you to the "Academia online Youth IGF Poland". We are going to discuss the rights, demands and threats of using mobile applications!
Nowadays, our reality is largely a digital space. The COVID-19 pandemic has only accelerated the processes that make millions of people's live their lives online. How do mobile applications affect our mental health and habits? What social changes can be noticed in cyberspace users?
Join the discussion with our experts and create the future of the Internet with us!
The detailed agenda of the meeting will soon appear on the Youth IGF Poland and NASK social networks.
Registration link:
https://intgovforum.zoom.us/webinar/register/WN_7vR-iz86TpaYHEEv5rzYsA