Education All Inclusive - the last webinar on the way to IGF 2021!
08 June 2021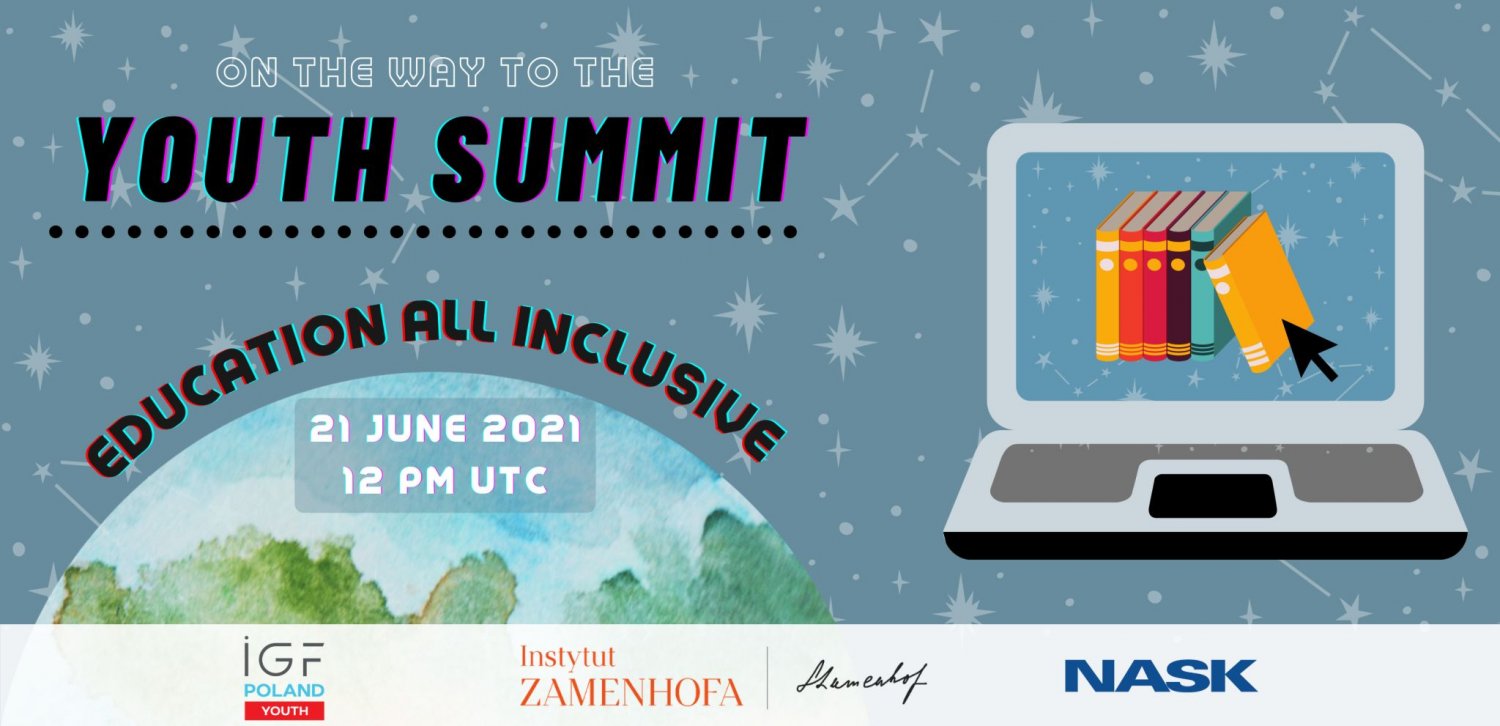 We are proud to present our third event in a series of webinars preparing for the Youth Summit in Katowice during IGF2021. This time we would like to focus on digital inclusion! Join us in our discussion with experts and partners from all over the world!
Constantly advancing technological developments have made the Internet more than just a second, alternative dimension of our reality. Especially in the era of the pandemic, when the show had to go on - the need to use various platforms or other online tools has even become indispensable for being able to continue one's existing duties and to exercise some of the fundamental human rights necessary in a democratic society, such as the right to work or education, as well as the right to adequate health care.
Experience has shown, however, that ensuring equal access to the #Internet is far from straightforward. As members of the younger generation, we recognize that further technological advances will only move more areas of our lives online, forcing legislators around the world to legislate for equal access to the Internet. In line with our motto #MoreAction, we would like to take an active role in this process, representing the voice of the younger generation in shaping a more equitable virtual reality.
In cooperation with Instytut Zamenhofa and NASK, we would like to invite you all to participate in our event on the topic "Education All-inclusive. Including and educating the excluded as a crucial factor in building a better society", which will take place on 21 June at 12.00 PM UTC via Zoom platform.
Link to registration:
https://lnkd.in/ehtYmzf
Stay tuned for more information!