Join the Wiki Contest!
03 November 2021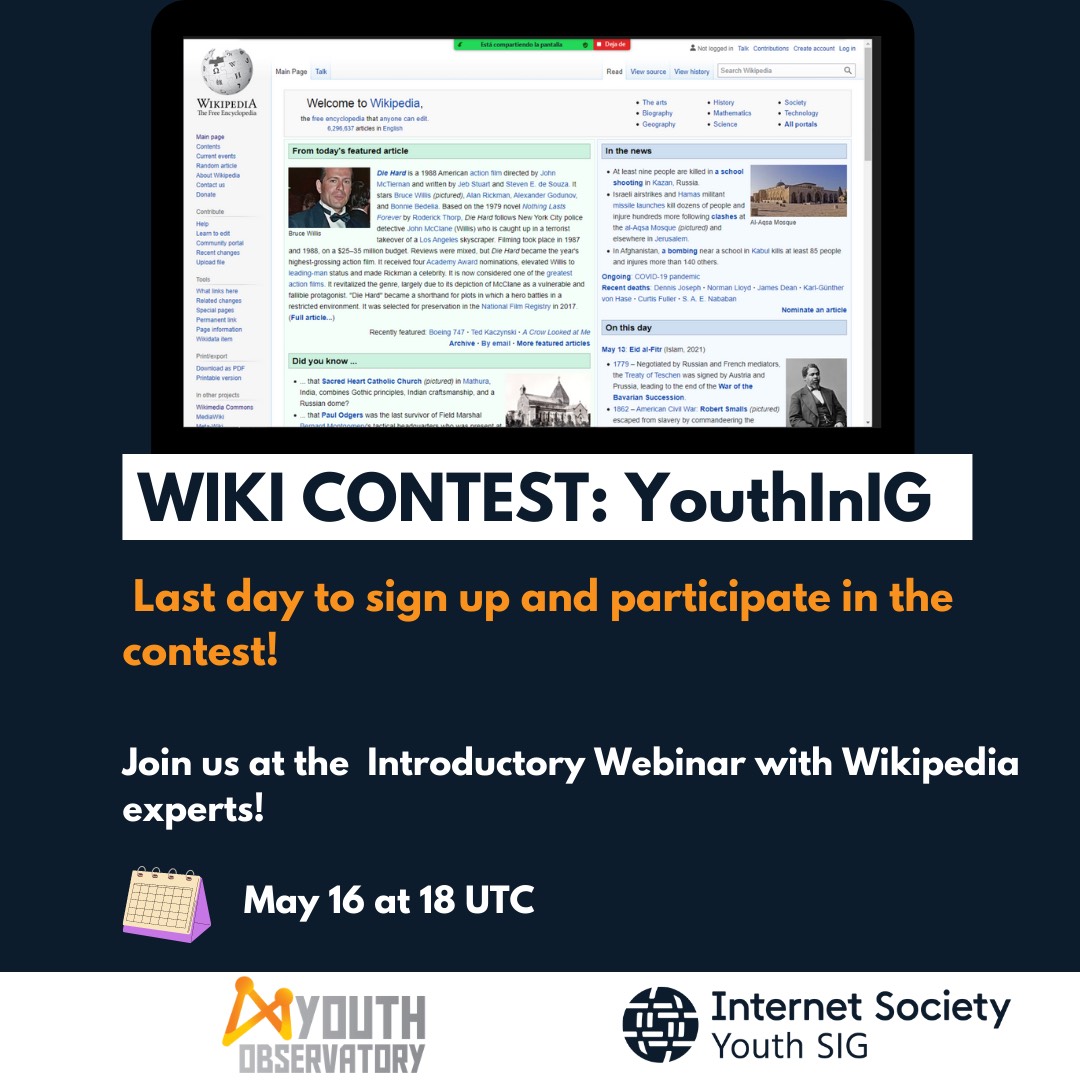 We are happy to announce the Wiki Contest. Join us at the path to the Global Youth Summit in Katowice and apply!
We are thrilled to tell you that Youth SIG is organising a wikimedia contest called "WikiYouth" within the frames of the Global Youth Summit. Young people from around the world will be able to learn about Wikidata and bring valuable knowledge on digital rights and Youth.
There will be introductory webinars during this month where you will access the information on how to edit and give great contributions to increase your posibilities to get the prizes.
Prizes are up to 100 euro.
You can find the rules at https://bit.ly/WikiYouth