On December 6, the IGF 2021 kicks off in Katowice!
12 November 2021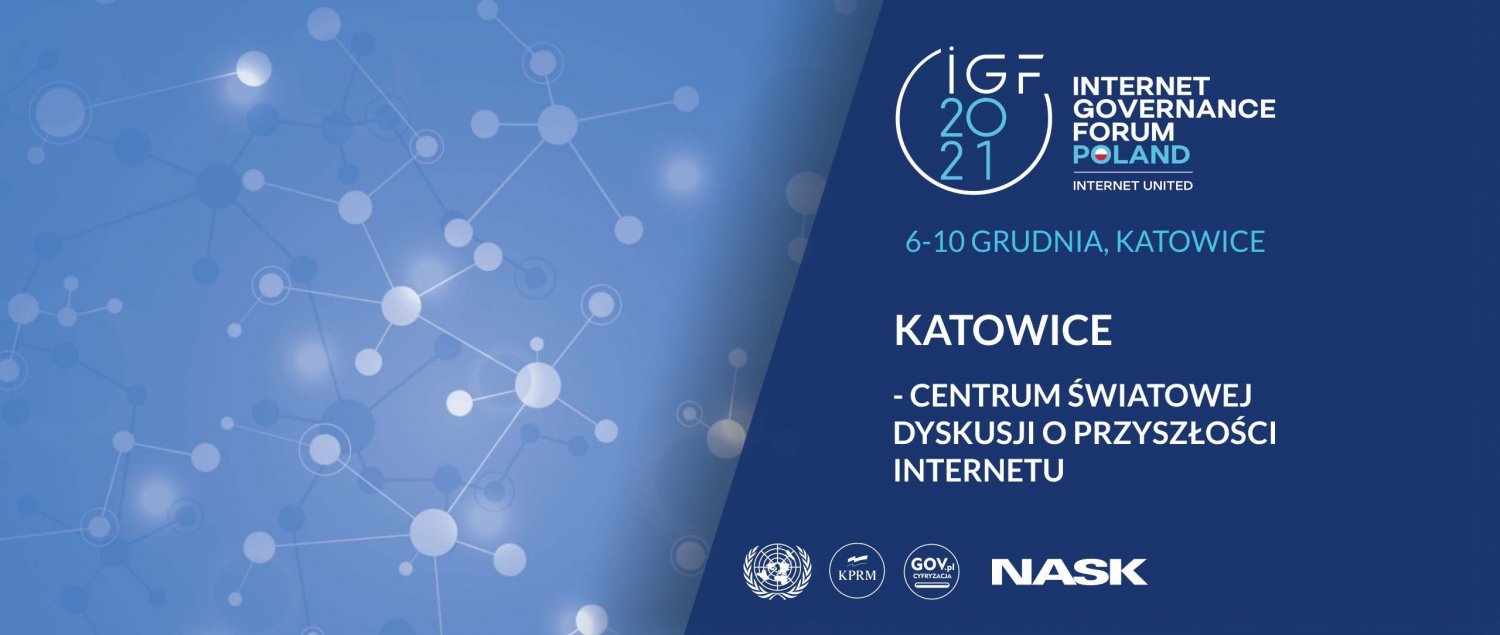 It will be the most important digital event of the year. In December, Poland will host the global discussion about the future of the Internet.
The IGF 2021 will be held from 6 to 10 December 2021 at the International Congress Center in Katowice (Plac Sławika i Antalla 1).
The theme of this year's Forum is Internet United, i.e. an open, free and undivided internet in which users can enjoy their rights. This year, the IGF will be held for the 16th time.
We want this year's Forum to be an important event for young people from all over the world who, to a large extent, make up the global Internet environment. Therefore, one of the accompanying events of IGF 2021 will be the IGF Youth Summit.
Everyone can participate in the IGF. You just need to register. Do it today - check the details.
See you in Katowice! We hope this will be an opportunity for extremely interesting discussions and positive decisions. We are waiting for you!
More information at www.igf2021.pl