Youth Summit ITU - WTDC Kigali 2022
31 May 2022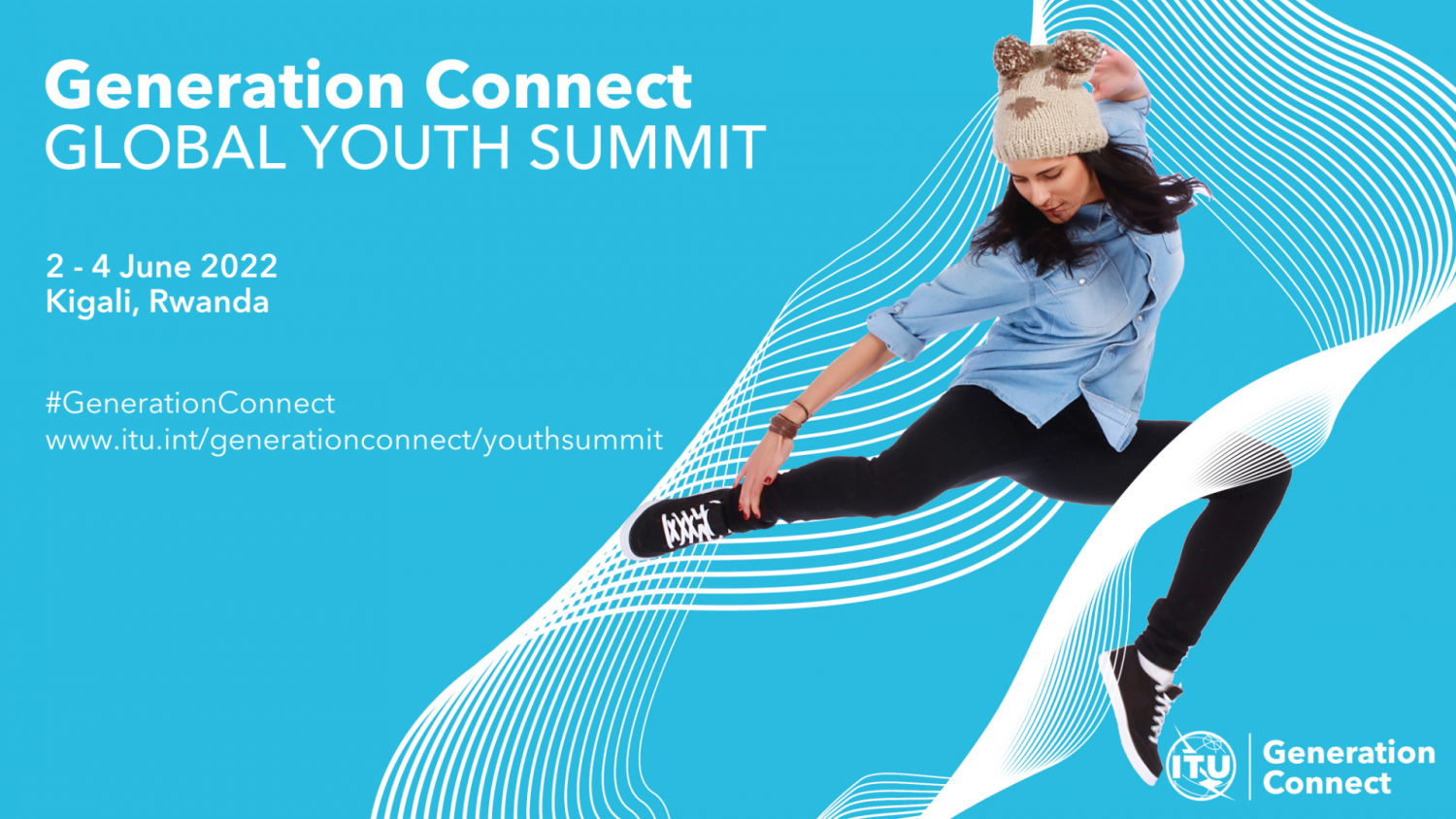 Although it's been more than six months since the Internet Governance Forum in Katowice, we still haven't slowed down and we are participating in another exceptional event with a global reach!
The long-awaited international conference of the International Telecommunication Union - a
specialized unit of the United Nations Organization for information and communication
technologies (ICT) - (will start 6th June/has just started and will last until 16th June).
Founded in 1865 to facilitate international communications network connectivity, it allocates
global radio bands and satellite orbits, develops technical standards that ensure seamless
network and technology connectivity, and seeks to improve ICT access for underserved
communities around the world.
Organized every four years by the ITU, the World Telecommunication Development
Conference (WTDC) is an important event in the context of defining strategies and
objectives for telecommunications/ICT development, providing future direction and guidance
for the ITU Telecommunication Development Sector. Strategies created so far at the
summits have included extending Internet access to remote and rural areas, fostering an
enabling environment for complementary communications solutions, etc. This year's summit
is being held in Rwanda's capital Kigali and will focus on the issue of providing "unconnected
connectivity to achieve sustainable development."
Given the increasingly visible participation of youth in creating a vision for the future and the
role of new technologies in doing so, the Generation Connect Global Youth Summit - an
event for youth gathered around ITU and friendly organizations - has been scheduled two
days before the WTDC to engage youth from around the world and encourage them to
participate as equal partners alongside leaders in today's digital changes, providing young
people with the skills and opportunities to realize their vision of a connected future. The
summit will take place in a hybrid format, with physical youth participation as well as virtual
youth engagement. It will bring together young leaders, entrepreneurs, including
representatives from major technology companies, social activists, engineers, policy
professionals, students, and others.
The summit will address digital exclusion and related issues such as digital literacy, gender,
climate change, online safety, the future of work, entrepreneurship, digital addiction and
more. A "Call to Action" document will be released and widely promoted both within the
technology policymaking community and more broadly to global leaders and policy makers.
As Youth IGF Poland, an organization of young people interested in Internet governance
both from Poland and around the world, we are well aware of how crucial it is to ensure the
basic right to access the Internet in today's already almost fully digitized world. Effective action for sustainable development can only succeed if everyone is involved in the most
effective implementation of its assumptions. The key to the success of responsible
leadership should be to support those who, for various reasons, are unable to independently
overcome the obstacles standing in the way of flourishing and social development.
Having organized last year's Youth Summit within the Internet Governance Forum, we would
like to share our experience and carry forward the vision created together with the
participants of "Project: Youth Summit", included in the Points of Action we created.
Moreover, since each of us is an expert in a different field (or is preparing to be one), we will
actively participate in various meetings organized within the framework of the Global Youth
Summit - e.g. on cybersecurity, ethical artificial intelligence, and building equal opportunities
for women in the technology sector.

We encourage you to follow our relation and reports from the event on the social channels of
Youth IGF Poland and NASK.

See you in Kigali (remotely and onsite)! More information here: https://www.itu.int/en/ITU-D/Conferences/WTDC/WTDC21/Pages/default.aspx